EU public procurement rules successfully explained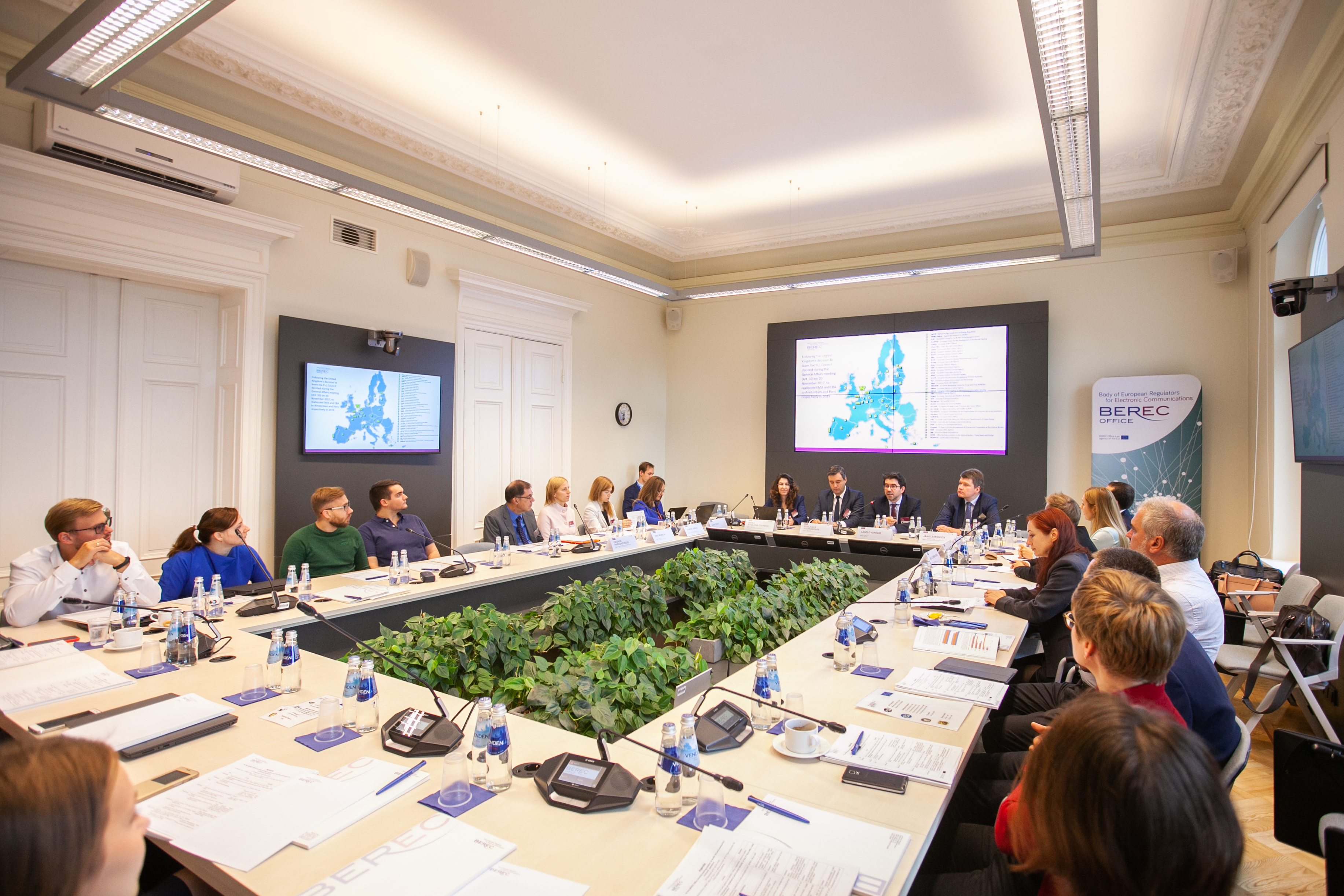 For establishing sufficient capacity for submitting competitive tenders to the BEREC Office and other EU Agencies and Institutions, and to understand the difference between the Latvian and EU rules on procurement, more than 50 representatives of economic operators working in Latvia and abroad took part in the training session organized by the EU Agency located in Riga – the BEREC Office.
The EU Public Procurement training was held on 18 September 2019 at the premises of the Agency for Support for BEREC, who was the organiser of the event, together with the Ministry of Transport, Ministry of Economy and Procurement Monitoring Bureau of the Republic of Latvia with support of the European Commission and the Council of the EU.
The training focused on the following main topics:
Procurement rules at EU Institutions and Agencies, with a focus on the specificities of the BEREC Office;
electronic exchange and submission of documents and use of TED eTendering by the economic operators;
comparison of Latvian and EU public procurement rules.
Due to the high interest in the subject the training was split into two identical sessions. The event was also streamed live and has been followed remotely from around 200 connections; thus, the total audience reached around 260 people. This is undeniably a great success and a strong reward for all the effort and resources invested in the realisation of that initiative by the BEREC Office, the Latvian authorities and the supporting European Institutions.
Presentations from the training and additional information about public procurement at the BEREC Office.
The BEREC Office will make available shortly the recording from the event with sub-titles in Latvian language. It will facilitate the usage of the video by the Latvian businesses. A summary of the questions and answers sessions will also be made available to all interested parties for future re-use. More information about the public procurement steps at the BEREC Office and respective guidelines.
One of the tasks of the BEREC Office as decentralised Agency of the EU is to bring the EU closer to the citizens. Therefore, the BEREC Office, in close cooperation with the Latvian authorities and other EU Institutions, develops and implements projects in support to the local community in the host member state – the Republic of Latvia.