BEREC Chair speaks at India Mobile Congress 2018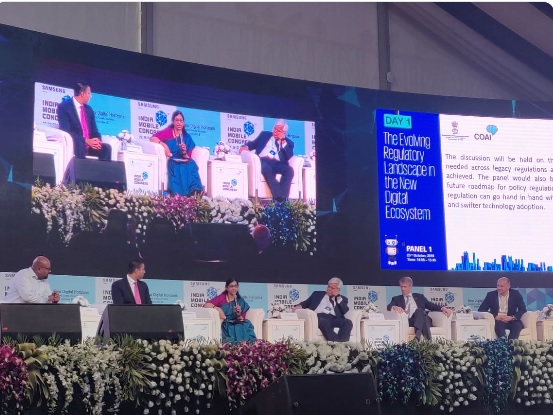 "The increasing volume of electronic communication flowing in and out of the EU and the globalisation of the communications industry make it crucial for BEREC to follow international trends and keep in close contact with international regulatory networks, policy makers and institutions", says BEREC Chair Johannes Gungl.
Now, the India Mobile Congress 2018 invited Mr Gungl as an Honoured Guest and Special Speaker to New Delhi. The BEREC chair seizes the chance thankfully to exchange with stakeholders not only from Asia. Especially, he can do so as a speaker in both panels "The Evolving Regulatory Landscape in the New Digital Ecosystem - Regulatory Brief" and "Pro-Innovation Regulation and Privacy- Encouraging New Digital Business Models".
The international congress showcases solutions in leading technology domains such as 5G, IoT, Artificial Intelligence, FinTech and encourages both bilateral discussions and knowledge sharing. Johannes Gungl's participation at the India Mobile Congress 2018 blends in wonderfully with the international ambitions of BEREC. In June this year, BEREC signed a Memorandum of Understanding (MoU) with the Indian Regulatory Authority TRAI. Additionally this year, MoU with the Canadian CRTC and the American FCC were signed to strengthen international cooperation and exchange as foreseen in BEREC's Work Programme 2018.
Photo source: Twitter @exploreIMC