BEREC intensifies cooperation with Canada
BEREC and the Canadian Radio-television and Telecommunications Commission (CRTC) have intensified their relationship in 2018 when BEREC visited CRTC in the course of its study trip to Canada and the US. This first exchange has been followed by the elaboration of a Memorandum of Understanding (MoU) providing a framework for their cooperation and stressing the topics of mutual interest for a reinforced cooperation.
Now, at the Plenary meeting in Portorož, Slovenia, the MoU was signed by BEREC Chair Johannes Gungl, CRTC Chair Ian Scott and the Administrative Manager of the BEREC Office László Ignéczi. There are four areas of cooperation intended: Next Generation Access and Broadband Development; Consumer Protection; Free Flow of Information, Network Neutrality and Open Internet; as well as Competition in Markets.
Each year, it becomes ever more necessary for BEREC to engage in a dialogue with NRAs based outside the EU, as well as with international regulatory networks, policy makers and institutions involved in electronic communications matters. "By signing the MoU with CRTC, BEREC gets an even deeper insight into international trends in technology and global challenges, and retains the capacity to address them swiftly and effectively as they arise," says BEREC Chair Johannes Gungl.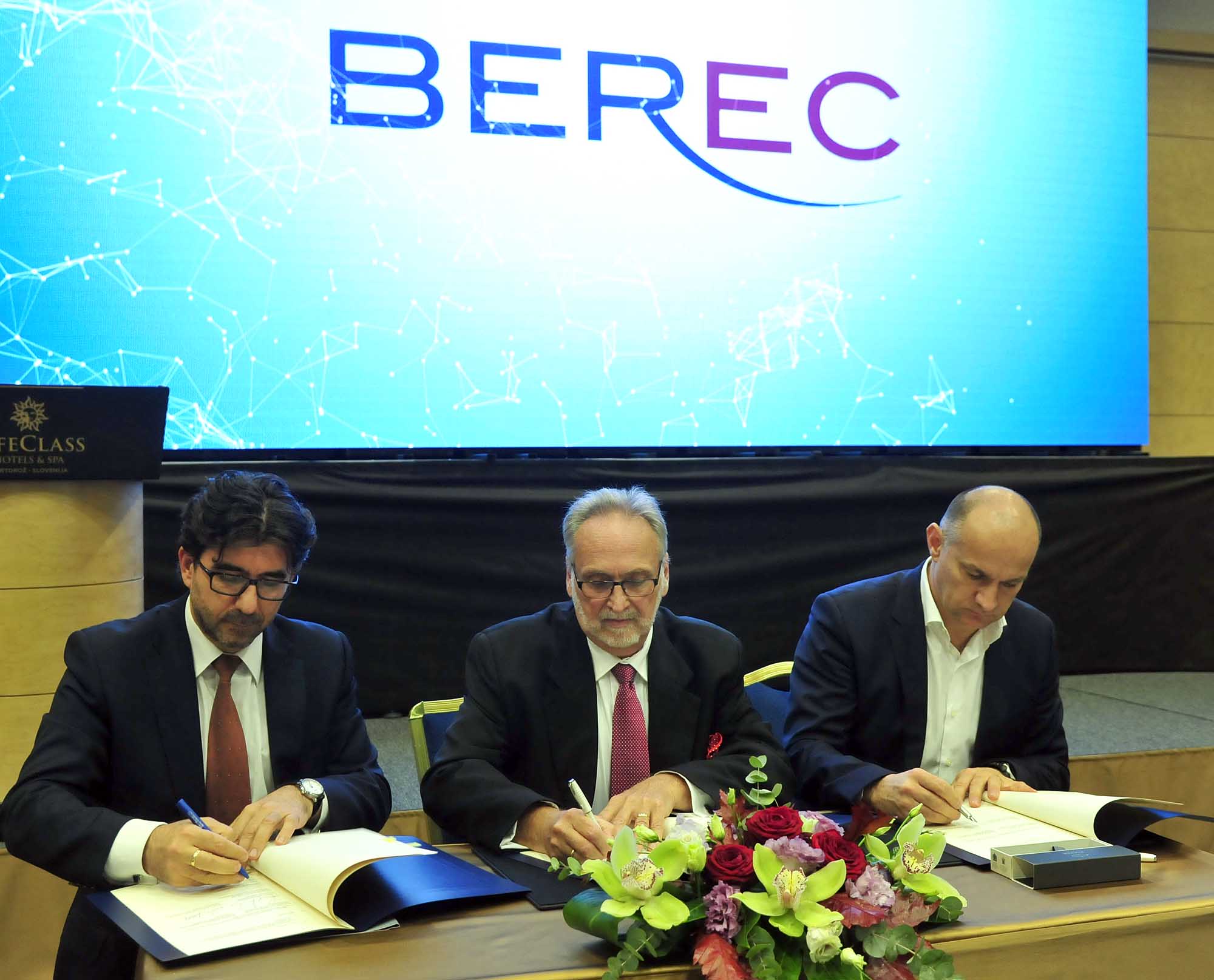 From left to right: Laszlo Igneczi, BEREC Office Administrative Manager, Ian Scott, Chairperson and Chief Executive Officer of the CRTC, Johannes Gungl, BEREC Chair 2018