How to apply?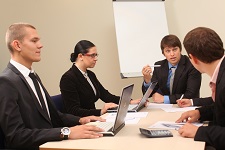 Applications shall be made in accordance with the procedures established by the BEREC Office and described in the traineeship notice. Applications will be accepted only through the on-line form available in the section "Apply on-line".
Applications are accepted only in the event of open traineeship notices. If there are no open traineeship notices, the on-line module will not be active and this will be clearly stated in the "Apply on-line". If there are traineeship notices published, you will have to select a specific profile and submit your application for that profile.
Spontaneous applications will not be retained or examined.
Candidates who are offered a traineeship will be required to provide documented evidence of the qualifications requested prior to starting the traineeship. The traineeship notices will contain specific instructions to candidates concerning the application process, the supporting documents required and the modalities of their submission.
If an application is unsuccessful, a candidate may re-apply for a subsequent traineeship. It is however necessary to submit a new and full application.